See on Scoop.it – MyWine Channel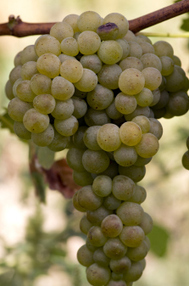 January always means starting fresh as well as remembering what came before. So it's time for my annual look at the best Italian wines of 2013, but instead of offering a complete list (that will be printed in the Spring issue of my Guide to Italian Wines, available to paid subscribers), I'm going to take a different approach and focus on just a few wine zones that were home to some pretty special wines, offerings that don't get a lot of attention.
Verdicchio dei Castelli di Jesi – Speaking of grapes that are largely ignored, Verdicchio is at or near the top of this list. Here is a grape grown in Marche that has uncommon complexity and can age –  given the proper care at any particular cellar in the best vintages – for 7-10 years and even longer in some cases (I tried a 1991 Verdicchio from the excellent cooperative producer Colonnara a few months ago that was superb and still quite fresh). So why don't you hear about this wine more often? Simply put, the major wine publications focus on red wines, especially in Italy, so Verdicchio is priority number 35 (or is it  number 36?) for their editors.
The best new releases of Verdicchio dei Castelli di Jesi I tasted were the
2012 Umani-Ronchi "Casal di Serra", the 2010 "Vecchie Vigne"2009 Umani-Ronchi "Plenio"2009 Villa Bucci "Riserva"Santa Barbara, the 2011 Stefano Antonucci "Riserva"2009 Stefano Antonucci "Tardivo ma non Tardivo"
Read more about tese wines, click on the photo
See on learnitalianwines.wordpress.com
Related articles